Happy Easter weekend everyone! As some of you know, I am a sucker for a good sugar cookie! This recipe is perfect for this weekend.
Of course you can make them into any shape that you'd like!!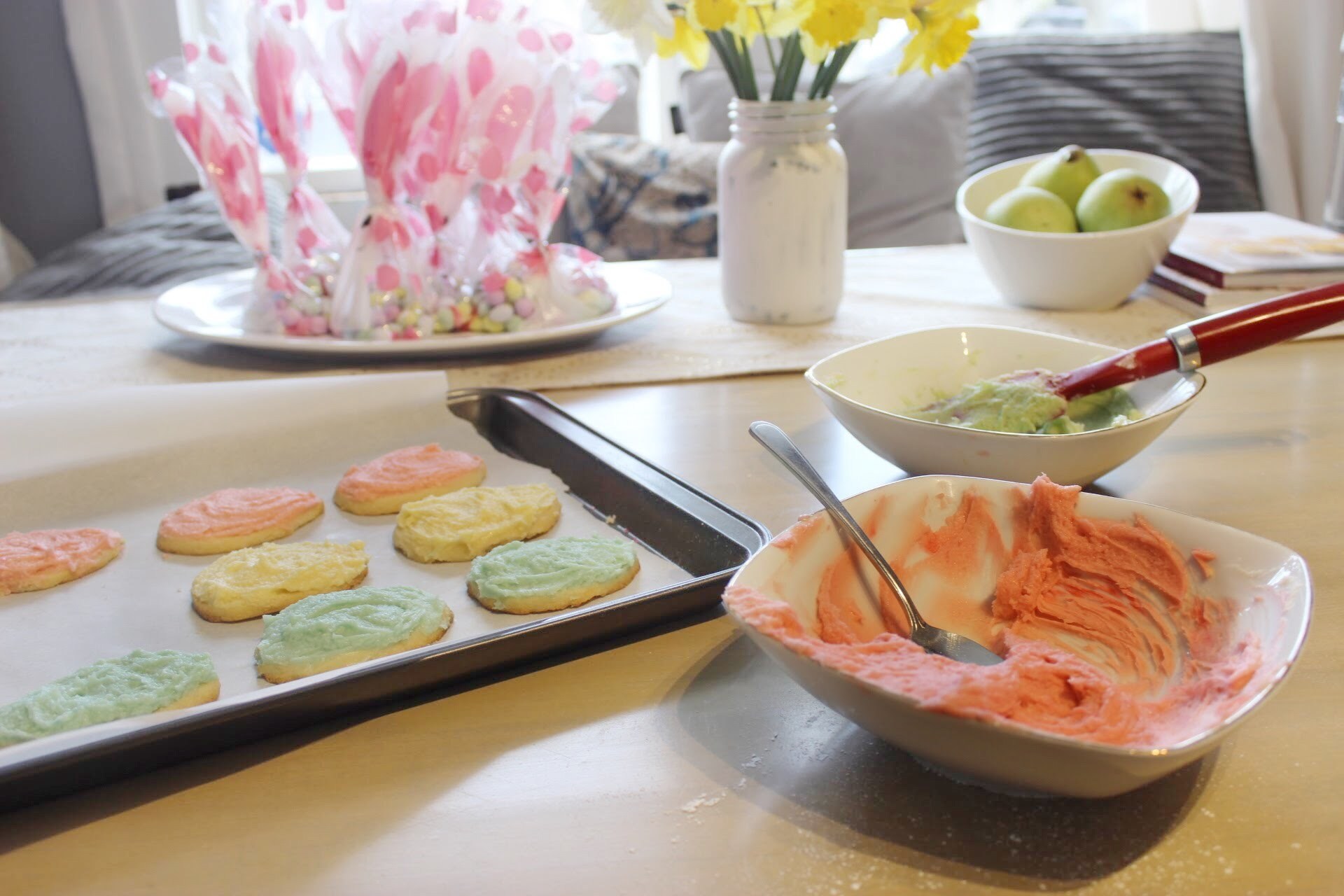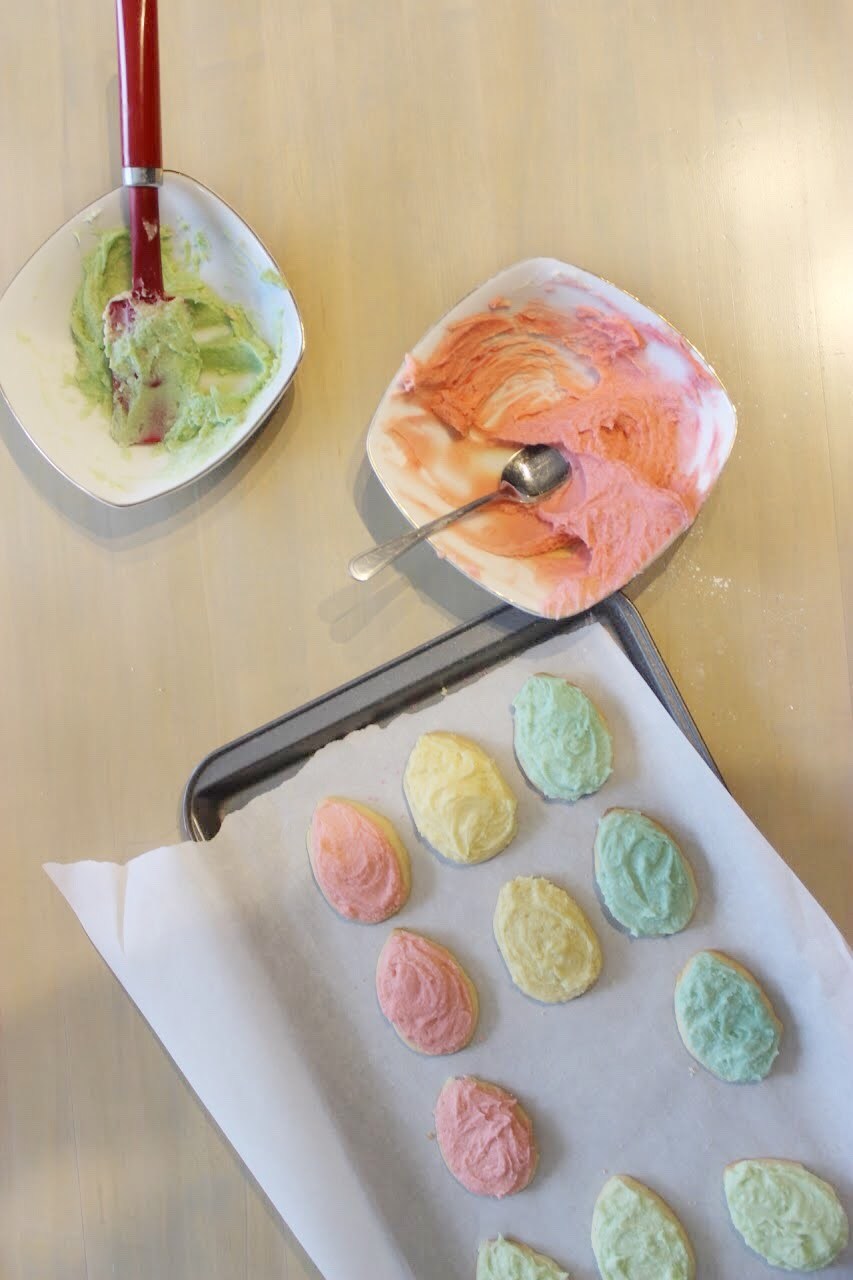 1 cup butter (room temp)
1 cup sugar
1 egg (room temp)
1 teaspoon vanilla (I always use a little more)
2 teaspoons baking powder
2 3/4 cups all purpose flour
Cream butter and sugar
Add egg and vanilla
In a separate bowl, mix all dry ingredients.
Add dry mix to butter and sugar bowl.
Add slowly until all is combined
Roll out on floured surface
Cut into preferred shape
For my Easter eggs, I didn't have a cutter as I couldn't find one I liked! I actually used an empty can that I cut and shaped into an egg!
Cook on 350 for 7-10 minutes.
Make sure you're watching them, they burn very easily if you don't pay attention!
Let cool & ice using my buttercream recipe below!
4 cups powdered sugar
1 cup butter (room temp)
3 teaspoons vanilla
2 teaspoons milk
Cream butter and vanilla using a hand mixer
Add powdered sugar slowly and mix.
Once all incorporated, add the milk slowly.
Be careful not to over-mix as it will become a strange texture.
Add to separate bowls and put 2 drops of preferred food colouring.
The less drops, the more pastel it will be, which is perfect for Spring
I added mini eggs and shredded coconut for more texture on top!