How the heck is it almost May!? Where did April go!?!?!
I've wanted to make this post for a while now, I've actually wanted to start doing a monthly favourites 'series'
Every month I'll share my favourites with you! ie; makeup, fragrances, food etc.
Now that it's nearing the end of April (holy cow, how is it almost May?! Where has the time gone!) I wanted to share things that I have been obsessed with, and almost using/wearing on a day to day basis.
1) My first obsession isn't a physical item, it's an app! It's called "Blog Lovin"
It's a blogging app to share posts among other bloggers. It's a great app for discovering blogs to read and to follow the ones you already love!
I'm still getting the hang of it but I find it addicting to search on for hours at a time!!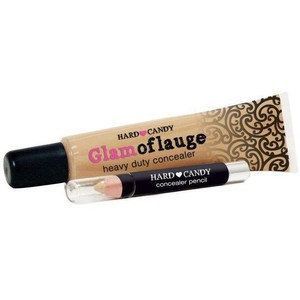 2)  AH! This stuff is my fave! My friend Maddie (who is a makeup artist) showed me this product!
This concealer is definitely a go-to item, and if you're looking for a fantastic new concealer, look no further!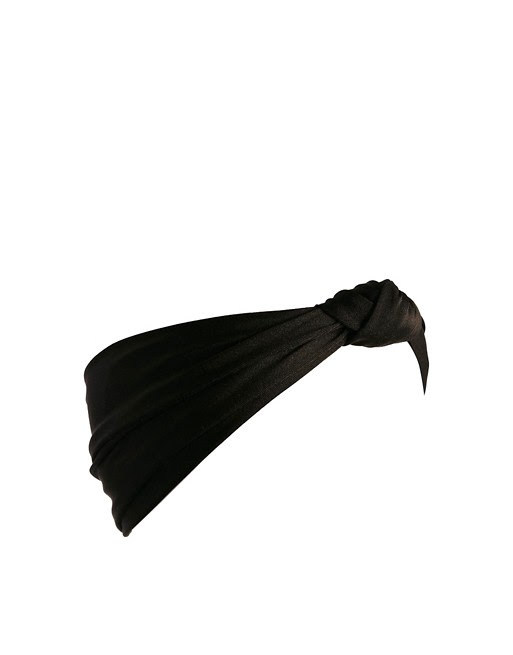 3)  This headband is my go to! I wear it basically everyday, especially to work!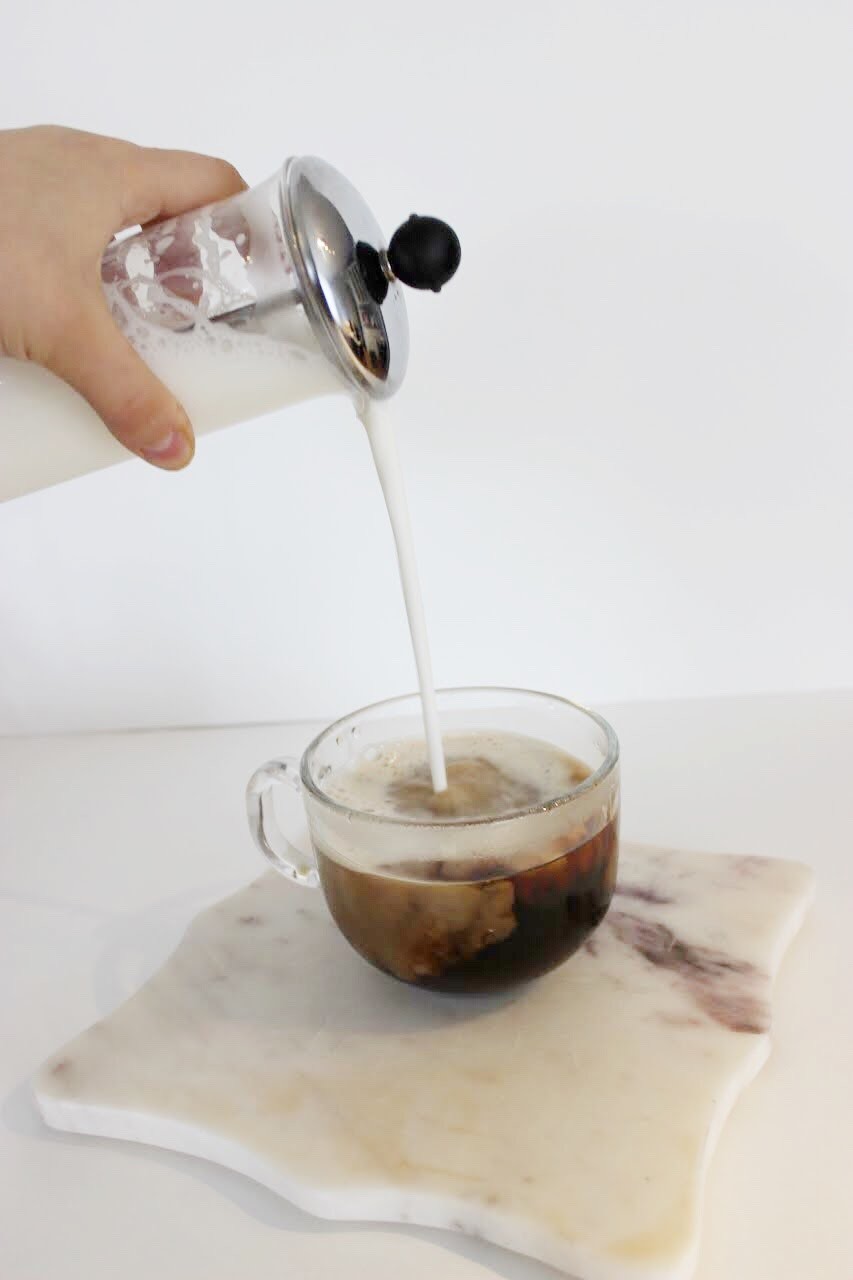 4) Every morning I wake up and go straight to the coffee machine. I need a cup (or two) to start my day. As a mother, who's child doesn't sleep very well throughout the night, having coffee is a necessity. I'm not a fan of black coffee as I've only been into coffee for about 2 years. I need the sugar, lol. My go-to is a vanilla latte! I'd prefer going to Starbucks every morning and getting it there, but $5.50 for a venti can add up everyday.
I buy the vanilla syrup from Starbucks as well as their blonde coffee blend so I can make it at home!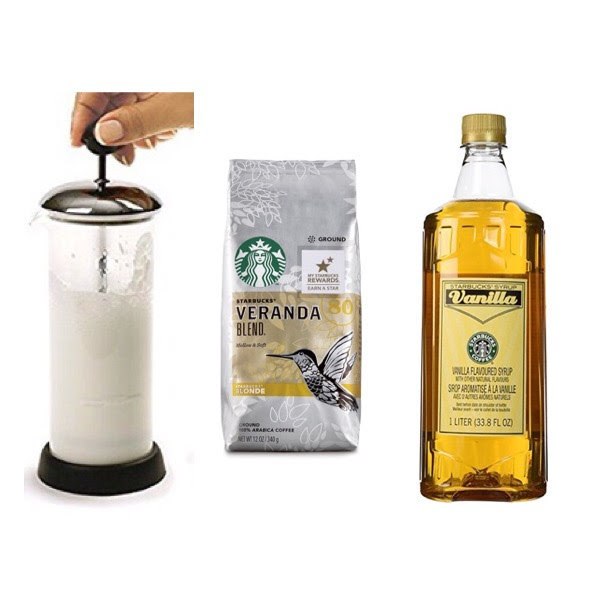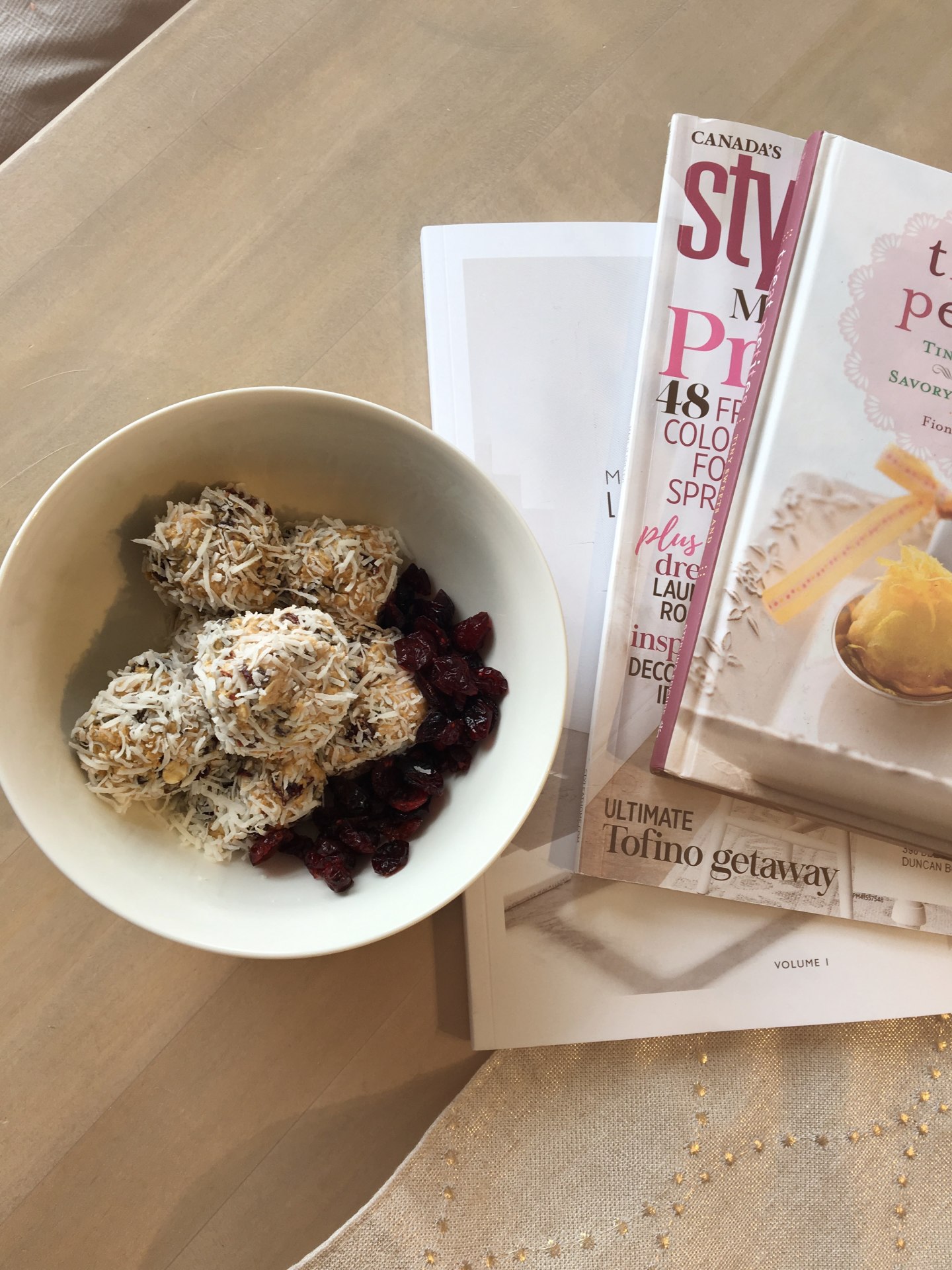 5)  These protein bites are a big hit in our household!
I love these as snacks, in the morning or before bed
1 cup of peanut butter (or any nut butter)
1-2 scoops of protein powder
handful of cranberries
1/2 cup of oats
Mix together in a bowl and form into little balls
Cover in shredded coconut
Enjoy!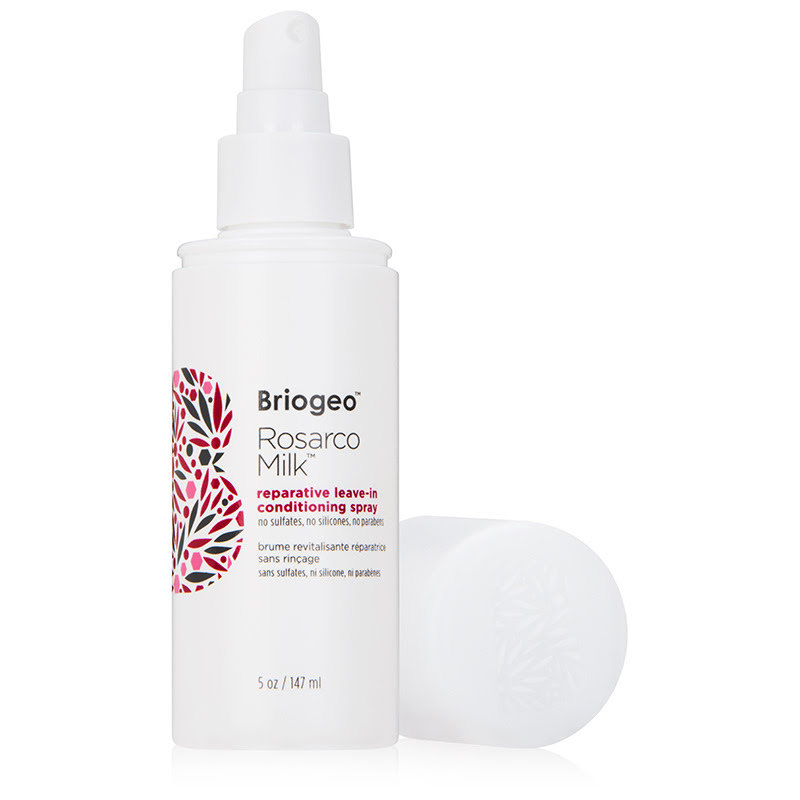 6)   Roscaro milk is amazing! My hair can be pretty knotty near the ends. A couple sprays of this stuff and you have no problem brushing!
I actually received this in one of my FabFitFun boxes last year and it's lasted me so long! I definitely will be buying more when mine runs out!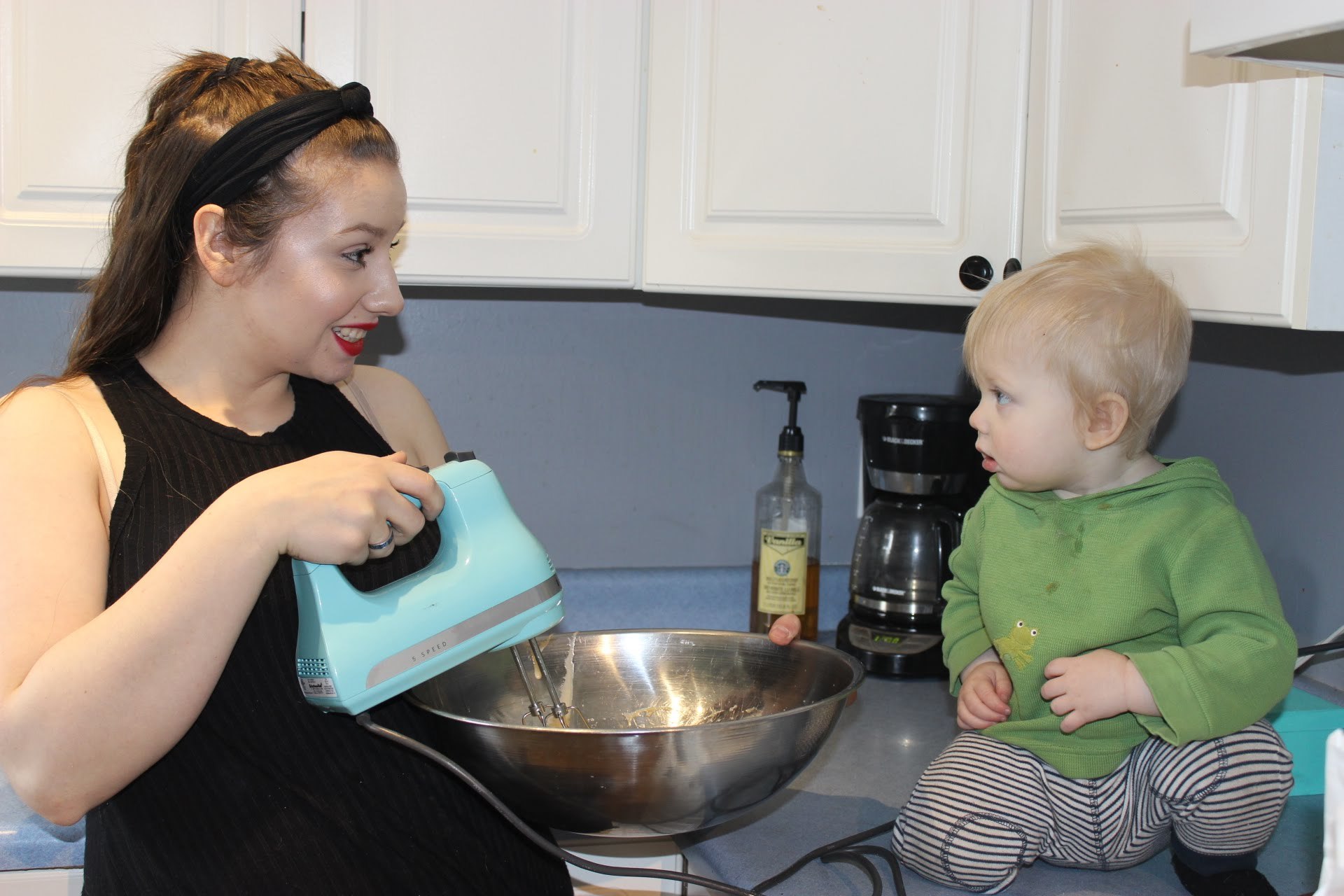 7)   My teal hand mixer from KitchenAid ! I received this as a Christmas gift from J's dad. I love to bake but not having one of these was a pain in the butt! As some of you know, I'm obsessed with this colour, we have a breadbox, a tea box and two tins for sugar and coffee in the same colour. Obsessed.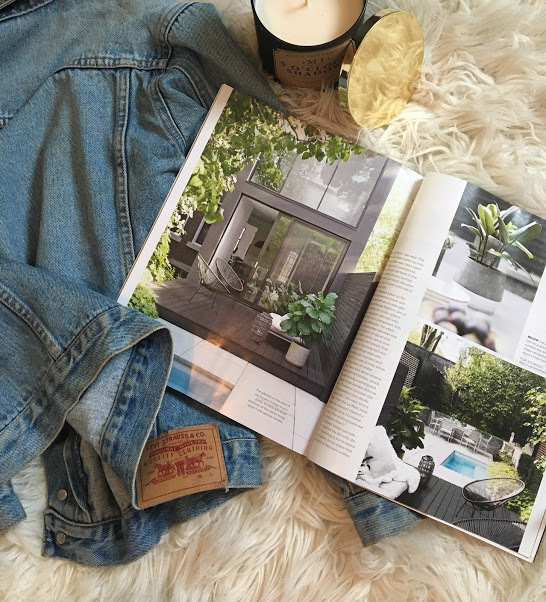 8)  This magazine! I'm in love!! I signed up for a subscription to get them delivered to my doorstep every month. I definitely recommend signing up!